University of Denver
Josef Korbel School of International Studies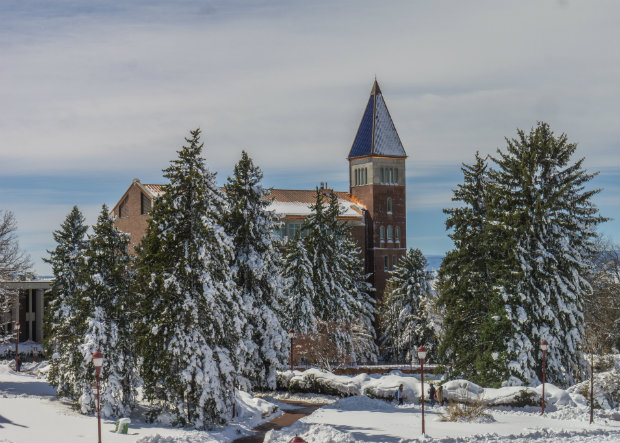 The University of Denver's Josef Korbel School of International Studies is a leader among institutions of higher learning that prepare students for transnational careers in the public, private, and nonprofit sectors.
Ranked by Foreign Policy magazine as #11 in the world for master's degree programs of international affairs, the Josef Korbel School offers a customizable curriculum integrating practical and theoretical approaches to the study of our globalizing world.
Degree Programs
MA in Conflict Resolution
MA in Global Finance, Trade and Economic Integration
MA in International Administration
MA in International Development
MA in Human Rights
MA in International Security
MA in International Studies
MA in International Intercultural Communications
Master of Public Policy
Certificate in Global Business and Corporate Social Responsibility
Certificate in Global Health Affairs
Certificate in Homeland Security
Certificate in Humanitarian Assistance
Certificate in Religion and International Affairs
University of Denver In The World
---
Job Openings
The Josef Korbel School of International Studies is seeking to fill three tenure-track positions at the assistant professor level to begin September 2021.
Category: Faculty/Scholar
The University of Denver is pleased to announce a search for a tenure-line Assistant Professor in the Douglas and Mary Scrivner Institute of Public Policy at the Josef Korbel School of International Studies.
Category: Faculty/Scholar
Upcoming Events
No events have been posted by this school.
Thinking about Grad School? Searching for an international career in the private, public, or non-governmental sector? Whether you've just started your search or have a […]
News
With less than 50 days to November 3 and only a few weeks until ballots arrive in Colorado (October 9), the National Dashboard of Donald Trump's and Joe Biden's positions have not moved significantly since mid-April. Biden still leads in the head-to-he…
With less than 50 days to November 3 and only a few weeks until ballots arrive in Colorado (October 9), the National Dashboard of Donald Trump's and Joe Biden's positions have not moved significantly since mid-April. Biden still leads in the head-to-he…
Preparation, introduction and distribution of a COVID-19 vaccine have become politicized, and now two-thirds of the public say they won't take it. Another blow to President Trump, who saw it as a game changer for his come from behind Election Day…
Joe Biden's supporters are more likely to say their support is based on dislike of Donald Trump than support for Biden. A majority of Democrats (56%) say dislike of Trump is the main reason for their support of Biden. Only 19% of Trump supporters say t…