University of Denver
Josef Korbel School of International Studies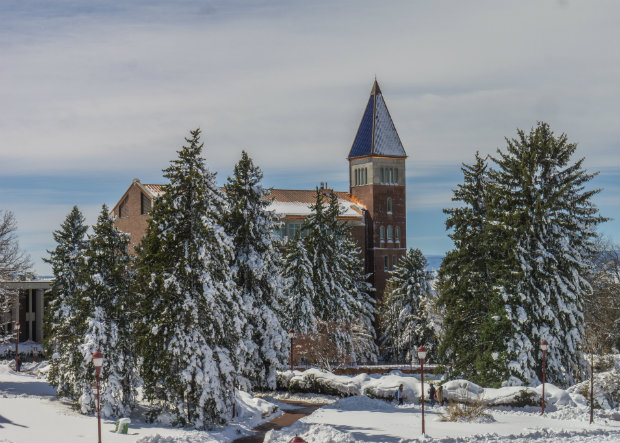 The University of Denver's Josef Korbel School of International Studies is a leader among institutions of higher learning that prepare students for transnational careers in the public, private, and nonprofit sectors.
Ranked by Foreign Policy magazine as #11 in the world for master's degree programs of international affairs, the Josef Korbel School offers a customizable curriculum integrating practical and theoretical approaches to the study of our globalizing world.
Degree Programs
MA in Conflict Resolution
MA in Global Finance, Trade and Economic Integration
MA in International Administration
MA in International Development
MA in Human Rights
MA in International Security
MA in International Studies
MA in International Intercultural Communications
Master of Public Policy
Certificate in Global Business and Corporate Social Responsibility
Certificate in Global Health Affairs
Certificate in Homeland Security
Certificate in Humanitarian Assistance
Certificate in Religion and International Affairs
University of Denver In The World
---
Job Openings
The University of Denver is pleased to announce the search for a Teaching Assistant Professor in Quantitative Methods at the Josef Korbel School of International Studies
Category: Faculty/Scholar
Upcoming Events
No events have been posted by this school.
This school is not attending any APSIA events.
News
The Crossley Center for Public Opinion Research, the Center for China-US Cooperation and the Office of Global Engagement Presents:Minister Noriyuki ShikataThe strategic challenge for the United States and Japan in Asia is to engage a rising China,…
The Crossley Center for Public Opinion Research, The Center for China-US Cooperation & The Office of Global Engagement Presents:Japan, the US and China in the Indo-PacificNoriyuki ShikataFormer Deputy Chief of Mission, Embassy of Japan in BeijingWi…
Secretary of State Mike Pompeo, the chief architect of President Trump's confrontation with Iran and primary advocate of the assassination of Iranian General Qassem Soleimani, claimed surprise and dismay when France, Germany and Britain didn't immediat…
In spite of a record defense budget ($740 billion), President Trump is losing respect from the Pentagon leaders that he directly commands. One can see the discomfort in military commanders standing behind him in his recent Soleimani press conference. T…
The surge of young unaffiliated voters and Donald Trump as the Republican Party's national leader has raised the question: Will Republicans continue as a viable party and alternative to Democrats? It should be first pointed out that neither the Democra…
Nicholas Riccardi with the AP (Jan. 8, 2010) describes the difficulty Cory Gardner faces navigating impeachment. Gardner's position has been to align with the President and argue that the House process was partisan and unfair.Sen. Cory Gardner | Photo:…