Columbia University
School of International and Public Affairs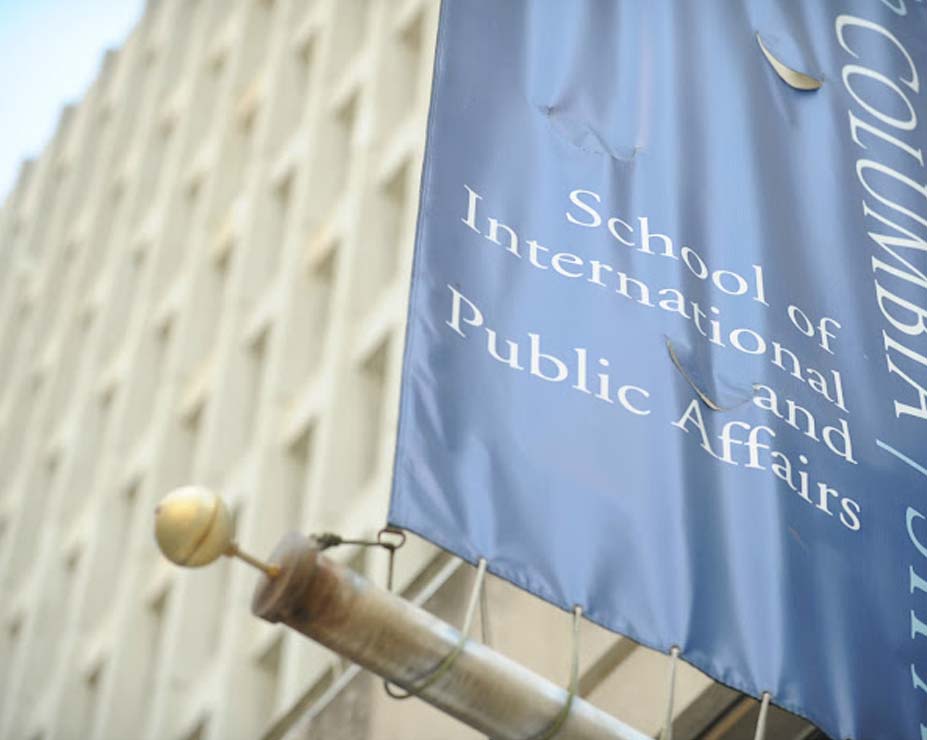 Since 1946, Columbia University's School of International and Public Affairs (SIPA) has been educating professionals who work in public, private and nonprofit organizations to make a difference in the world.
Through rigorous social science research and hands-on practice, SIPA's graduates and faculty strive to improve social services, advocate for human rights, strengthen markets, protect the environment, and secure peace, in their home communities and around the world.
Degree Programs
Master of International Affairs
Master of Public Administration
Program in Economic Policy Management
MPA in Environmental Science and Policy
MPA in Development Practice
Executive Master of Public Administration
PhD in Sustainable Development
Global Master of Public Administration
Columbia University In The World
---
Job Openings
No jobs have been posted by this school.
Upcoming Events
No events have been posted by this school.
This school is not attending any APSIA events.
News
The SIPA Financial Aid Office maintains a database of external funding opportunities, and we wanted to alert students to some… Read More Upcoming Deadlines: External Fellowships and Funding Sources
Ben Jurney MPA '21 concentrates in Urban and Social Policy with a specialization in Management. He recently spoke with Ahmad… Read More Ben Jurney MPA '21 is "on a mission" to transform education in America
Congratulations to the Class of 2021! Columbia University and SIPA held a combination of in-person and virtual commencements this week,… Read More What is it like to graduate this year?
The SIPA Office of Alumni and Development is pleased to share A View from the Class, a SIPA stories series featuring current SIPA… Read More A View from the Class: Pekun Bakare MIA/MPA '22
We just wrapped up our week of Admitted Students events recently — in the past we would have one full… Read More A little more on what being "hybrid" means for the SIPA community – with photos!
Xu Zhang MIA '22, a student in International Finance and Economic Policy at SIPA, is the current president of the… Read More Q&A: Xu Zhang MIA '22