Columbia University
School of International and Public Affairs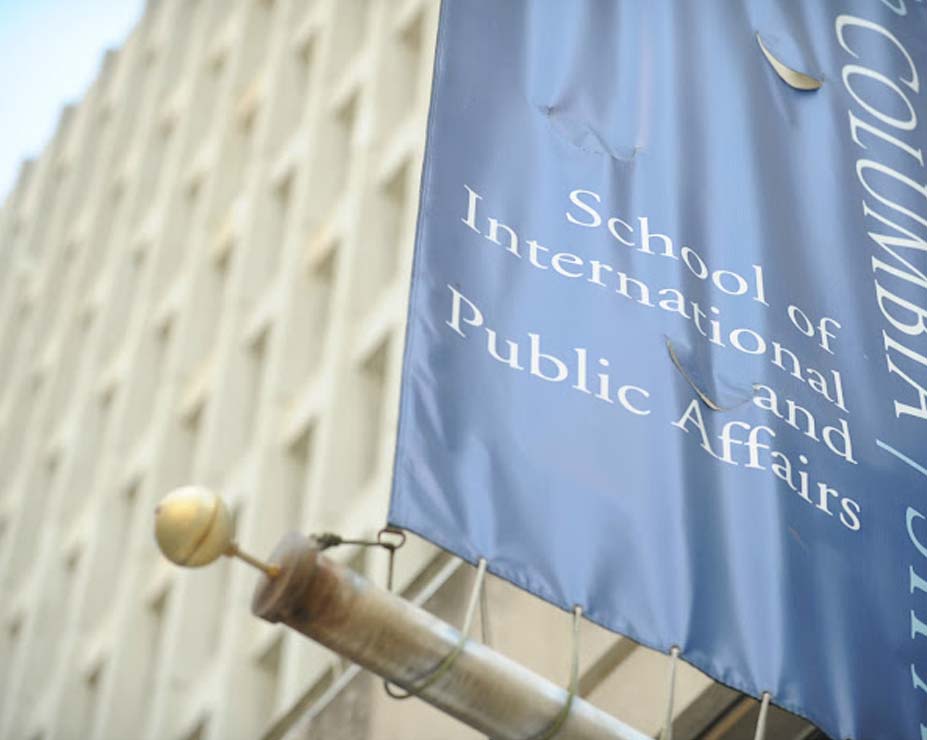 Since 1946, Columbia University's School of International and Public Affairs (SIPA) has been educating professionals who work in public, private and nonprofit organizations to make a difference in the world.
Through rigorous social science research and hands-on practice, SIPA's graduates and faculty strive to improve social services, advocate for human rights, strengthen markets, protect the environment, and secure peace, in their home communities and around the world.
Degree Programs
Master of International Affairs
Master of Public Administration
Program in Economic Policy Management
MPA in Environmental Science and Policy
MPA in Development Practice
Executive Master of Public Administration
PhD in Sustainable Development
Global Master of Public Administration
Columbia University In The World
---
Job Openings
No jobs have been posted by this school.
Upcoming Events
No events have been posted by this school.
This school is not attending any APSIA events.
News
Our International Security Policy concentration has grown rapidly over the years in curriculum and scope. If you are interested in… Read More Emerging Voices Program Seeks to Add Diversity in National Security Professions
Originally from Houston, TX, Jasmine McClam is a second-year MPA student concentrating in Urban and Social Policy (USP) and specializing in… Read More Calling all HBCU Grads: Jasmine McClam MPA '22 on how her HBCU led her to SIPA
The final virtual mini faculty lectures are coming out, and our professors and prospective candidates have had lively conversations about… Read More Don't miss out on a class visit; featuring new class "Impact Measurement and Evaluat…
The graduate school application process, no doubt, involves a lot of physical, mental, and emotional energy. It's also fair to… Read More Don't let imposter syndrome stop you from applying – here's my advice.
Please know that Columbia University will be closed in observance of the U.S. Thanksgiving holidays from November 24 – 26.… Read More Upcoming events in anticipation of U.S. Thanksgiving Break
As an international dual degree student between Sciences Po Paris and SIPA, I can attest that these programs present a… Read More Four Questions to Ask Yourself Before Applying to an International Dual Degree Program