Columbia University
School of International and Public Affairs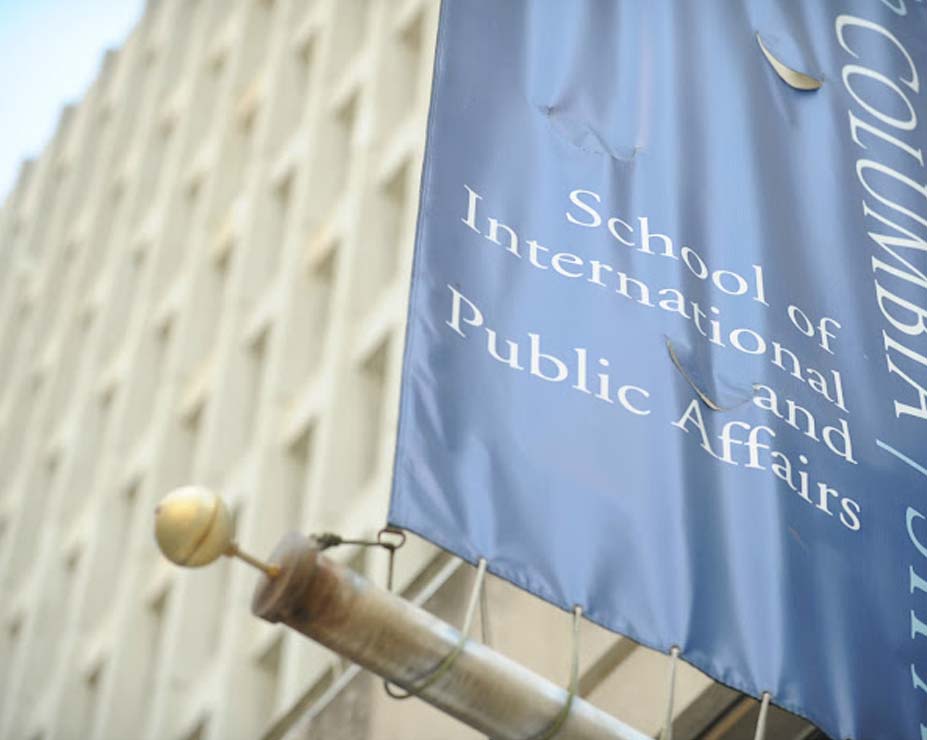 Since 1946, Columbia University's School of International and Public Affairs (SIPA) has been educating professionals who work in public, private and nonprofit organizations to make a difference in the world.
Through rigorous social science research and hands-on practice, SIPA's graduates and faculty strive to improve social services, advocate for human rights, strengthen markets, protect the environment, and secure peace, in their home communities and around the world.
Degree Programs
Master of International Affairs
Master of Public Administration
Program in Economic Policy Management
MPA in Environmental Science and Policy
MPA in Development Practice
Executive Master of Public Administration
PhD in Sustainable Development
Global Master of Public Administration
Columbia University In The World
No stories have been posted by this school
---
Job Openings
Applications invited for a named assistant, associate, or full professorship in the field of Energy Policy.
Category: Faculty/Scholar
Upcoming Events
No events have been posted by this school.
This school is not attending any APSIA events.
News
The school's reputation and the world-class faculty weren't the only reasons I chose to attend SIPA. In fact, one of the main reasons I decided on SIPA was for the student body: it's made of top talent from around the world driven by one goal – to make a positive impact. How does SIPA ensure […]
PA Andrew Liu gives you some insight into how he weighed the cost of attendance and employment opportunities against other graduate schools two years ago.
Sadia Afreen discusses the beginning stages of her Capstone assignment.
Most of you reading this blog post received the admission decision you were hoping to get when you applied to SIPA this year. You should be proud of your achievement. There was a competitive applicant pool and your application was exemplary. And now th…
By now you've checked your email and have learned that we released Fall 2017 entry admissions decisions. When you did read your decision, I'm sure you went through a mix of emotions. Good or bad, there are some things our waitlisted candidates and those who weren't granted admission should know going forward.
It's our second snow closure of the season. We anticipate reopening during normal business hours on Wed., March 15, 2017. In the meantime, please be patient with us as we play catch-up with our email inboxes now that admissions decisions have been released. Stay warm everybody! -Kaitlyn