Columbia University
School of International and Public Affairs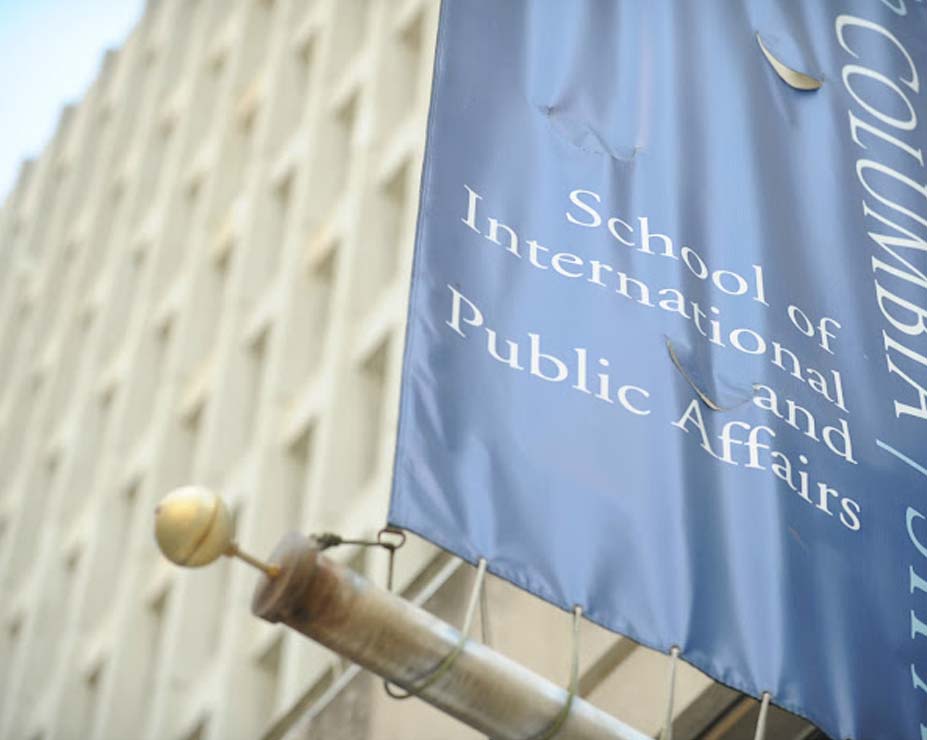 Since 1946, Columbia University's School of International and Public Affairs (SIPA) has been educating professionals who work in public, private and nonprofit organizations to make a difference in the world.
Through rigorous social science research and hands-on practice, SIPA's graduates and faculty strive to improve social services, advocate for human rights, strengthen markets, protect the environment, and secure peace, in their home communities and around the world.
Degree Programs
Master of International Affairs
Master of Public Administration
Program in Economic Policy Management
MPA in Environmental Science and Policy
MPA in Development Practice
Executive Master of Public Administration
PhD in Sustainable Development
Global Master of Public Administration
Columbia University In The World
No stories have been posted by this school
---
Job Openings
Applications invited for a named assistant, associate, or full professorship in the field of Energy Policy.
Category: Faculty/Scholar
Upcoming Events
No events have been posted by this school.
This school is not attending any APSIA events.
News
In honor of a day where we publically and privately express our love for our significant other — aka Valentine's Day — Columbia University is sharing the true love stories of its students and alumni. Every year, we share our own love stories among ou…
Maryam Mujica, who leads Twitter's public policy efforts in New York, discusses role of social network in current geopolitical climate, and more.
It's cold in NYC. Avoid the chill by touring Columbia University the 21st Century way.
Due to a winter storm, Columbia University is closed for the day. We anticipate reopening during normal business hours on Friday, Feb. 10, 2017.
You all know we have some pretty amazing faculty and adjuncts at SIPA. But did you know we bring in some pretty cool talent outside of the program? What if I told you those talented people were also Seeples?