Columbia University
School of International and Public Affairs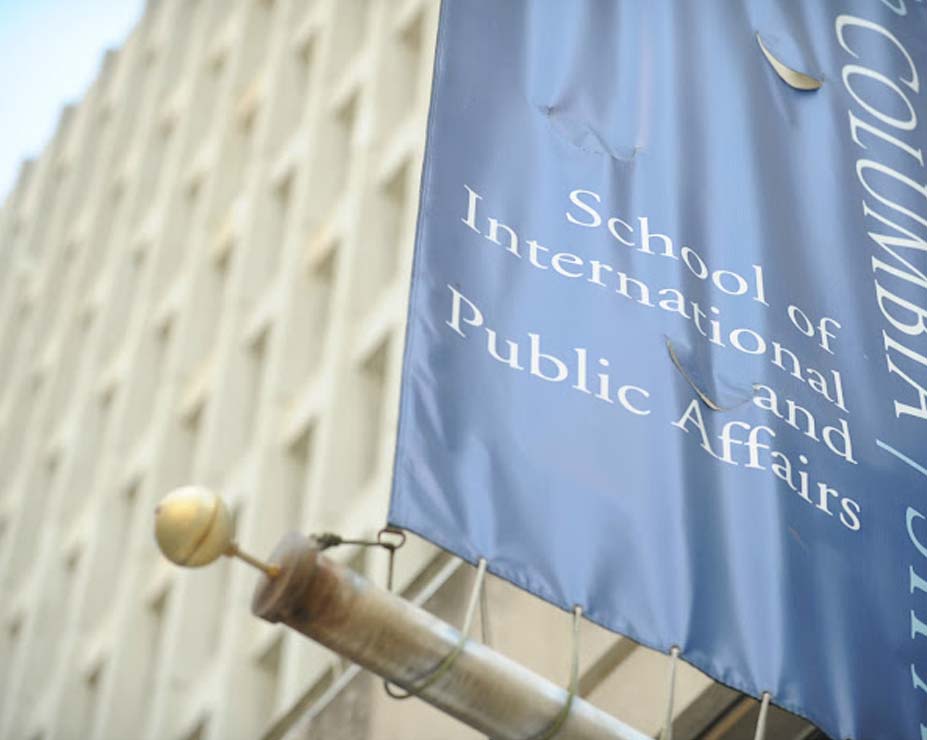 Since 1946, Columbia University's School of International and Public Affairs (SIPA) has been educating professionals who work in public, private and nonprofit organizations to make a difference in the world.
Through rigorous social science research and hands-on practice, SIPA's graduates and faculty strive to improve social services, advocate for human rights, strengthen markets, protect the environment, and secure peace, in their home communities and around the world.
Degree Programs
Master of International Affairs
Master of Public Administration
Program in Economic Policy Management
MPA in Environmental Science and Policy
MPA in Development Practice
Executive Master of Public Administration
PhD in Sustainable Development
Global Master of Public Administration
Columbia University In The World
---
Job Openings
The Associate Director of Admissions assists in executing recruitment, admissions, and enrollment management strategies.
Category: Full-Time Staff
Upcoming Events
No events have been posted by this school.
This school is not attending any APSIA events.
News
If you haven't heard, Columbia SIPA's application is live! It's open! You can apply right now! I'm excited to introduce… Read More Upcoming events for September / October
"Hispanic Heritage Month [September 15 – October 15] recognizes Hispanic Americans for their achievements and their contributions to our culture… Read More Celebrating SIPA Alumni during Hispanic Heritage Month
The SIPA Financial Aid Office maintains a database of external funding opportunities, and we wanted to alert students to some… Read More Upcoming External Funding Deadlines
The below message was sent from Columbia University President Lee C. Bollinger on September 1, 2021: Dear fellow members of… Read More Marking Our Return to Campus – A Message from Columbia University President Lee C. Bollinger
Columbia SIPA's 2022 Application is officially live. We strongly recommend providing yourself with ample time to prepare a complete application that… Read More The 2022 Columbia SIPA Application is Open