Columbia University
School of International and Public Affairs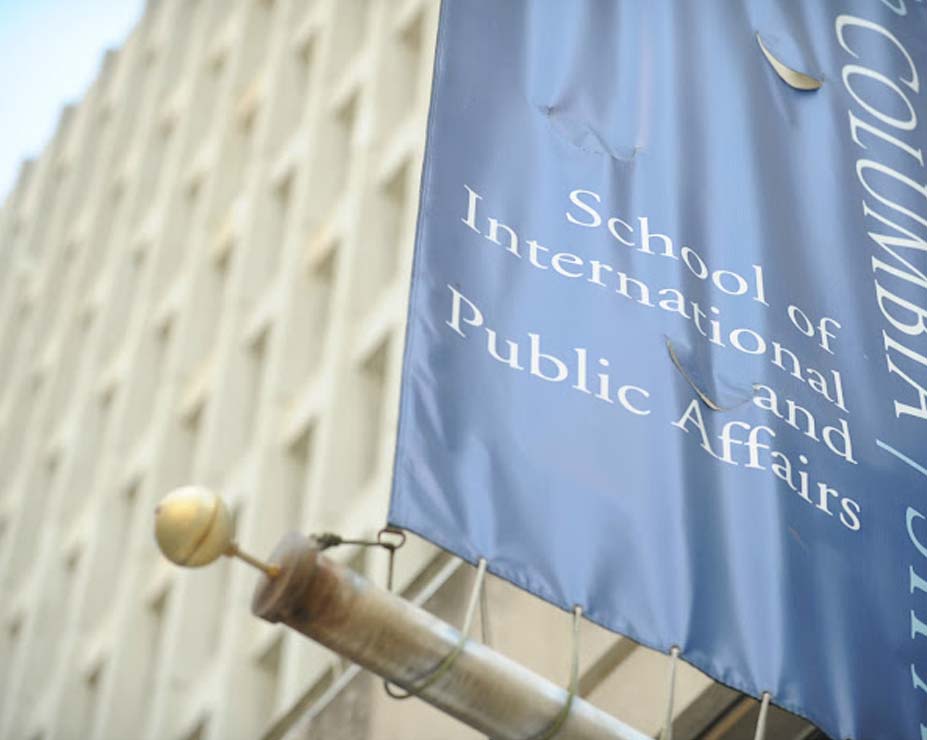 Since 1946, Columbia University's School of International and Public Affairs (SIPA) has been educating professionals who work in public, private and nonprofit organizations to make a difference in the world.
Through rigorous social science research and hands-on practice, SIPA's graduates and faculty strive to improve social services, advocate for human rights, strengthen markets, protect the environment, and secure peace, in their home communities and around the world.
Degree Programs
Master of International Affairs
Master of Public Administration
Program in Economic Policy Management
MPA in Environmental Science and Policy
MPA in Development Practice
Executive Master of Public Administration
PhD in Sustainable Development
Global Master of Public Administration
Columbia University In The World
No stories have been posted by this school
---
Job Openings
Applications invited for a named assistant, associate, or full professorship in the field of Energy Policy.
Category: Faculty/Scholar
Upcoming Events
No events have been posted by this school.
This school is not attending any APSIA events.
News
Earlier this month, Columbia University announced the creation of a new Center for Veteran Transition and Integration that will provide innovative educational programming and support for veterans making the transition to two- and four-year colleges, gr…
A lot happened at SIPA this year that our incoming Fall 2017 Seeples may need to know about prior to joining the program in September. We welcomed some amazing new faculty and community leaders to campus, created capstone projects with institutions in …
Members of class taught by Yasmine Ergas present in Washington, D.C., on gender politics of populist and nationalist movements.
PA Ayanda Francis was feeling nostalgic her last few days in the Admissions Office, so she decided to use her final blog post as a platform on how our next cohort can get the most out of their time here. Her pearls of wisdom range from "challenge yours…
PA Sadia Afreen shares why Professor Daniel Gross's course, "Renewable Energy Project Finance Modeling" was one of her favorite's while at SIPA.
SIPA alumna Gillian Tee is now home in Singapore where she has set up Homage, a start-up which connects professional caregivers with seniors who need help.