Columbia University
School of International and Public Affairs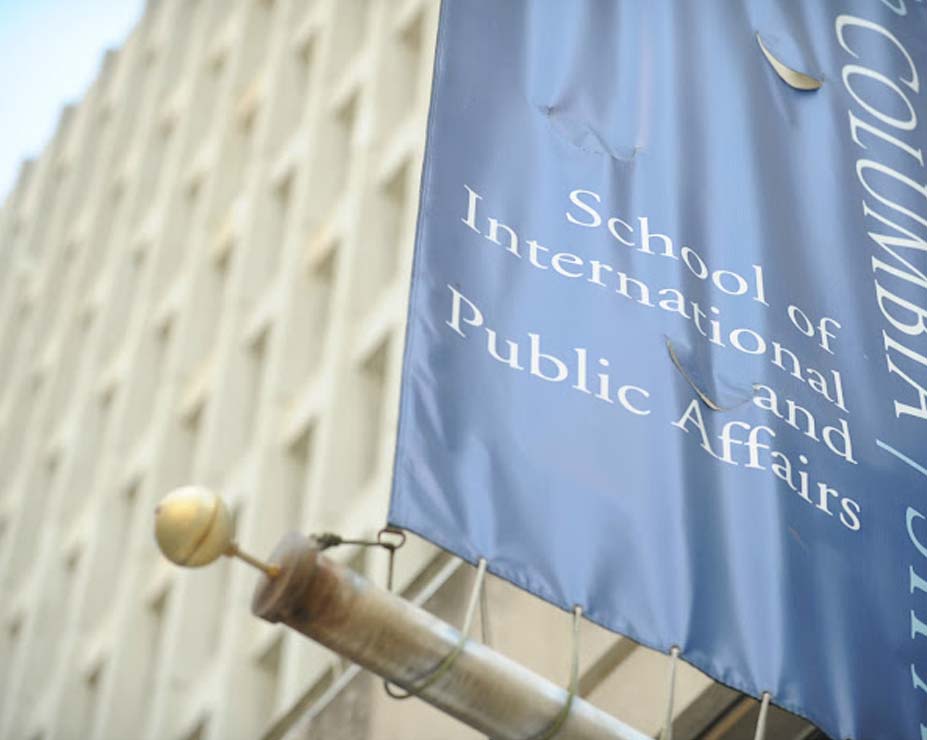 Since 1946, Columbia University's School of International and Public Affairs (SIPA) has been educating professionals who work in public, private and nonprofit organizations to make a difference in the world.
Through rigorous social science research and hands-on practice, SIPA's graduates and faculty strive to improve social services, advocate for human rights, strengthen markets, protect the environment, and secure peace, in their home communities and around the world.
Degree Programs
Master of International Affairs
Master of Public Administration
Program in Economic Policy Management
MPA in Environmental Science and Policy
MPA in Development Practice
Executive Master of Public Administration
PhD in Sustainable Development
Global Master of Public Administration
Columbia University In The World
---
Job Openings
No jobs have been posted by this school.
Upcoming Events
Hear from an admissions' officer about the 2 year, full-time Master's programs – Master of International Affairs (MIA) and Master of Public Administration (MPA).This information session will cover the program curriculum, student life, admissions process, and financial aid.
This school is not attending any APSIA events.
News
Hi all, it's PA Jules! Perhaps one of the most daunting, yet important tasks of the admissions process is writing… Read More Tips and Tricks for Conquering the Application Essays
Hello all, it's PA Ricardo. Last semester, I was in a course taught by a professor who also teaches at… Read More Specialization Spotlight: Technology, Media, and Communications
Hey all, PA Ricardo here. The 2022 midterm elections are fast approaching and they are bound to be consequential at… Read More How SIPA students engage with midterm (election) season
Hello, Readers! Brianne here. As I'm beginning to read applications for the upcoming term, I felt that it was a… Read More Application Advice from an Associate Director
Note from Admissions: We're excited to welcome our new group of program assistants (PAs) working with us here in the… Read More Program Assistant Introduction: Fitri Sari, MPA '23
Note from Admissions: We're excited to welcome our new group of program assistants (PAs) working with us here in the… Read More Program Assistant Introduction: Ricardo Mondolfi Salmen, MIA '23