Columbia University
School of International and Public Affairs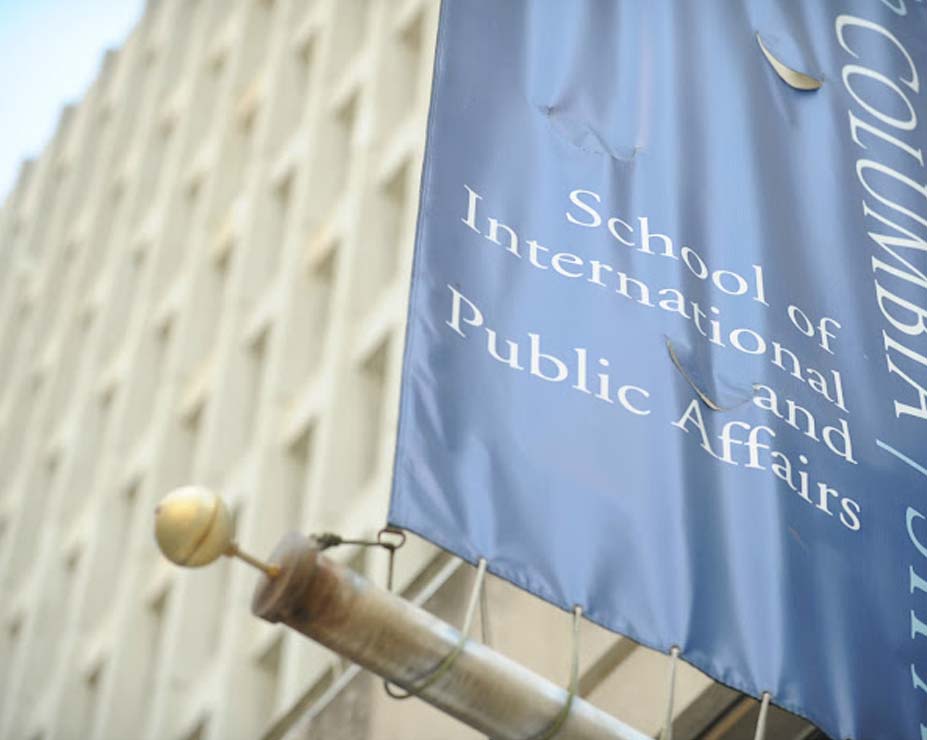 Since 1946, Columbia University's School of International and Public Affairs (SIPA) has been educating professionals who work in public, private and nonprofit organizations to make a difference in the world.
Through rigorous social science research and hands-on practice, SIPA's graduates and faculty strive to improve social services, advocate for human rights, strengthen markets, protect the environment, and secure peace, in their home communities and around the world.
Degree Programs
Master of International Affairs
Master of Public Administration
Program in Economic Policy Management
MPA in Environmental Science and Policy
MPA in Development Practice
Executive Master of Public Administration
PhD in Sustainable Development
Global Master of Public Administration
Columbia University In The World
No stories have been posted by this school
---
Job Openings
No jobs have been posted by this school.
Upcoming Events
This virtual information session will cover the program curriculum, student life, admissions process, and financial aid.
Thinking about Grad School? Searching for an international career in the private, public, or non-governmental sector? Whether you've just started your search or have a […]
News
As CEO and partnerships lead at Youth Climate Leaders, Cassia Moraes MPA-DP '15 is working to build the next generation of climate leaders through a unique around the world experience. Participants learn about climate change in theory, understand…
One question we get asked a lot as students and as program assistants in admissions is "What is the PERFECT SIPA student?" This is normally levied by applicants who are ready to mold themselves into whatever they need to go to guarantee admission. Alth…
The transition from military service to graduate school can be intimidating, and veterans may have many concerns including how to express their experience in the application, funding opportunities, and whether they will fit in at Columbia. As a veteran…
The SIPA Financial Aid Office maintains a database of external funding opportunities, and we wanted to alert students to some upcoming application deadlines. For more external scholarship awards, visit our External Fellowships and Funding Sources page….
Our second-year MPA-DP '20 students Fatène Ben-Hamza and Emily Boytinck were invited to the annual 2019 UN Day Humanitarian Awards Gala Dinner. The event commemorating the work of the United Nations has also became an elegant celebration of the w…
My path to studying at SIPA started from when I was a child. Growing up the Bronx, NY, I was surrounded by Spanish. I was fascinated by people speaking in a way that I did not understand. The sounds made me want to learn the language and its speakers. …