Duke University
Sanford School of Public Policy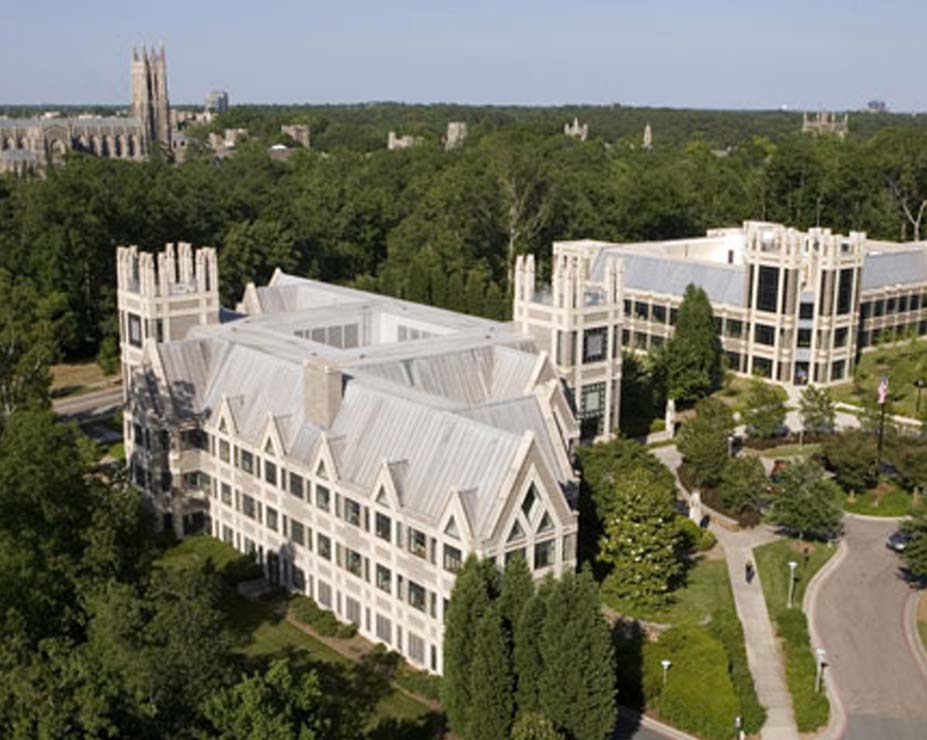 The Sanford School of Public Policy at Duke University is one of America's leading schools of public policy, offering undergraduate, master's, and doctoral degrees in public policy and international development policy.
Terry Sanford, then president of Duke University, established the school in 1972 as the Institute of Policy Sciences and Public Affairs. Sanford's experience as governor of North Carolina and, later, as a U.S. Senator, convinced him the country needed leaders who were not only politically savvy, but also ethically grounded and capable of rigorous analytical thinking. He urged students to set "outrageous ambitions," a call to action that remains at the core of the school's identity.
Degree Programs
Master of Public Policy
Master of International Development Policy
Master of Public Policy - JD
Master of Public Policy - MD
Master of Public Policy - MBA
Master of Public Policy - Master of Environmental Management
Master of Public Policy - Master of Divinity
PhD in Public Policy
Duke University In The World
---
Job Openings
Duke CSEEES, with support from the Carnegie Corporation of New York, will be offering research grants of up to $3,000 to researchers whose work would benefit from access to the Matlock collection.
Category: Fellowship/Post-Doc
Upcoming Events
No events have been posted by this school.
This school is not attending any APSIA events.
News
DURHAM, N.C. — Judith Kelley, an expert on human rights, democracy and international elections, has been named dean of the Sanford School of Public Policy at Duke University, President Vincent E. Price and Provost Sally Kornbluth announced Thursday. As the Terry Sanford Professor of Public Policy and Professor of Political Science at Duke, Kelley has also been the school's senior associate dean since 2014. On July 1, she will succeed Kelly Brownell, who is stepping down after five years as dean to lead the Sanford School's new World Food Policy Center.
"Judith Kelley has distinguished herself as a scholar and a collaborative leader whose vision for education, discovery and service will continue the Sanford School's momentum," said Price. "Her detailed knowledge of the Sanford's great strengths, and even greater opportunities for the future, will position Duke at the forefront of policy schools."
Duke Kunshan University is accepting applications for a new international master's degree in environmental policy (IMEP) which will begin in the fall of 2017.