Duke University
Sanford School of Public Policy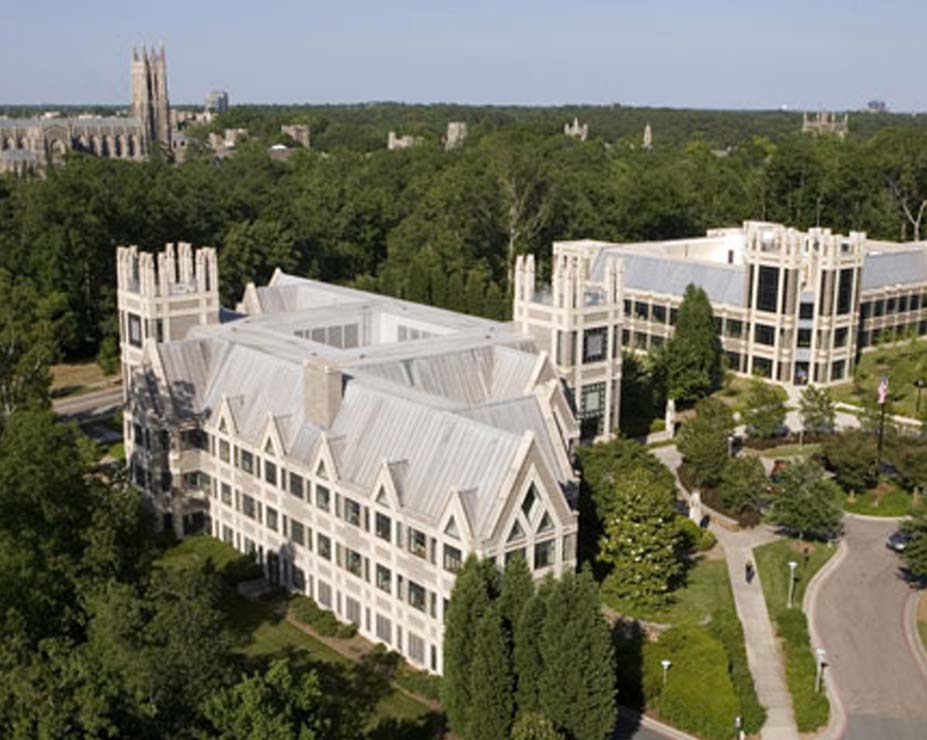 The Sanford School of Public Policy at Duke University is one of America's leading schools of public policy, offering undergraduate, master's, and doctoral degrees in public policy and international development policy.
Terry Sanford, then president of Duke University, established the school in 1972 as the Institute of Policy Sciences and Public Affairs. Sanford's experience as governor of North Carolina and, later, as a U.S. Senator, convinced him the country needed leaders who were not only politically savvy, but also ethically grounded and capable of rigorous analytical thinking. He urged students to set "outrageous ambitions," a call to action that remains at the core of the school's identity.
Degree Programs
Master of Public Policy
Master of International Development Policy
Master of Public Policy - JD
Master of Public Policy - MD
Master of Public Policy - MBA
Master of Public Policy - Master of Environmental Management
Master of Public Policy - Master of Divinity
PhD in Public Policy
Duke University In The World
---
Job Openings
No jobs have been posted by this school.
Upcoming Events
No events have been posted by this school.
On September 12th, experience the Foreign Affairs annual Graduate School Fair, produced in partnership with the Association of Professional Schools of International Affairs (APSIA), at the Council […]
APSIA fairs can help you take the next step in your career! Meet admissions officers from APSIA member schools Discuss admissions requirements, curricula, financial aid […]
News
Duke Kunshan University is accepting applications for a new international master's degree in environmental policy (IMEP) which will begin in the fall of 2017.