Georgia Institute of Technology
Sam Nunn School of International Affairs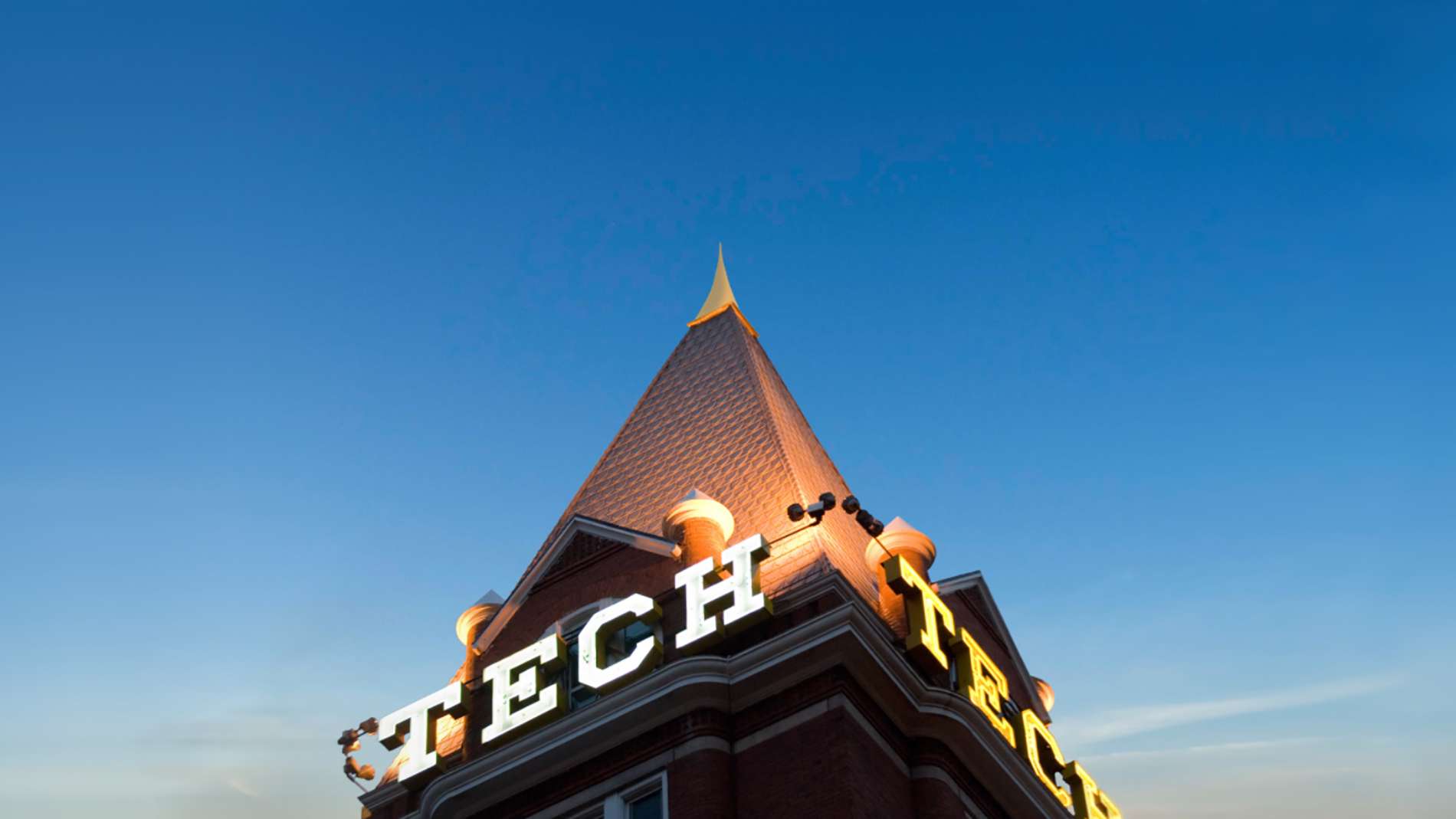 The Sam Nunn School of International Affairs draws on its unique setting at one of the world's leading technological universities and on the unparalleled integrity and insight of the distinguished senator for which it is named to deliver innovative programs and cutting-edge research that integrate technology and the study of international affairs. At a time of rapid change, the School is dedicated to delivering programs in education, research, and public outreach that provide a greater understanding of factors that shape the world in which we live and work. The School strives to connect learning and experience through its interdisciplinary degree programs, policy-relevant research with a strong theoretical foundation, and regular interaction with practitioners.
Founded in 1990, the School enrolls more than 400 students in its bachelor of science, professional master's, and research-focused doctoral programs. Twenty-two full-time faculty members teach and conduct research on a broad array of topics with a particular focus on how technological innovations affect national security, economic competitiveness, and prospects for international cooperation and conflict.
Degree Programs
Master of Science in International Affairs
Doctor of Philosophy in International Affairs, Science and Technology
Georgia Institute of Technology In The World
---
Job Openings
No jobs have been posted by this school.
Upcoming Events
No events have been posted by this school.
This school is not attending any APSIA events.
News
Sam Nunn School of International Affairs Professor Fei-Ling Wang recently published a chapter entitled "Between the Bomb and the United States: China Faces the Nuclear North Korea"
Senator Sam Nunn, our school's namesake, was recently interviewed by Atlanta's NPR station. In the two-part series, Senator Nunn spoke on North Korea, Trump, Nuclear Weapons and Russia.
Congratulations to Gen. (Ret) Breedlove and Admiral James "Sandy" Winnefeld on their recognition by the Georgia House of Representatives through the State House Resolution adopted today for their service to our nation and for returning to their alma mater, Georgia Tech, as distinguished professors.
The Sam Nunn School of International Affairs at Georgia Tech Professor Kirk Bowman's documentary film, "Bad' & The Birdie Man," has been selected for screening at the 41st Atlanta Film Festival later this month.
Four faculty members from the Ivan Allen College Sam Nunn School of International Affairs were published in the Winter 2017 issue of The Washington Quarterly.