University of Denver
Josef Korbel School of International Studies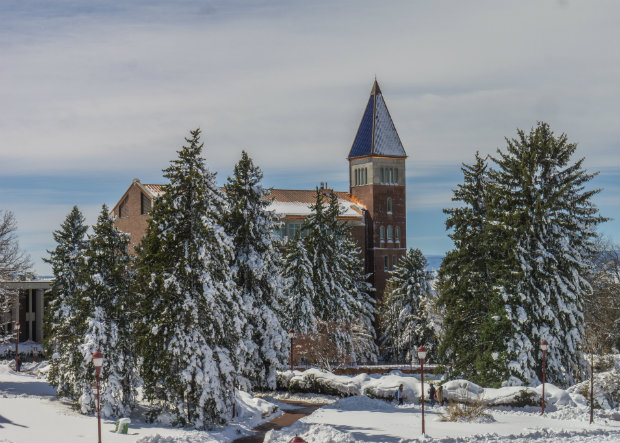 The University of Denver's Josef Korbel School of International Studies is a leader among institutions of higher learning that prepare students for transnational careers in the public, private, and nonprofit sectors.
Ranked by Foreign Policy magazine as #11 in the world for master's degree programs of international affairs, the Josef Korbel School offers a customizable curriculum integrating practical and theoretical approaches to the study of our globalizing world.
Degree Programs
MA in Conflict Resolution
MA in Global Finance, Trade and Economic Integration
MA in International Administration
MA in International Development
MA in Human Rights
MA in International Security
MA in International Studies
MA in International Intercultural Communications
Master of Public Policy
Certificate in Global Business and Corporate Social Responsibility
Certificate in Global Health Affairs
Certificate in Homeland Security
Certificate in Humanitarian Assistance
Certificate in Religion and International Affairs
University of Denver In The World
---
Job Openings
No jobs have been posted by this school.
Upcoming Events
No events have been posted by this school.
Thinking about Grad School? Searching for an international career in the private, public, or non-governmental sector? Whether you've just started your search or have a […]
News
John Hickenlooper appears to have acquired his footing and may have actually started to run for the Senate. After a disastrous three weeks of stumbles with an ethics violation charge and weak debate performances, the Democratic establishment and his ca…
John Hickenlooper appears to have acquired his footing and may have actually started to run for the Senate. After a disastrous three weeks of stumbles with an ethics violation charge and weak debate performances, the Democratic establishment and his ca…
John Hickenlooper | Alex Brandon/AP, FileThe LA Times headlined, "'A hot mess': Former Governor Hickenlooper stumbles into Colorado primary looms," a lengthy Page 7 story on John Hickenlooper's ethical censure and verbal missteps. Written by Colorado-b…
"Hickenlooper has put this [race] in play but it shouldn't be in play."That was my quote The Sun's John Frank picked up at a DU panel discussion on the election, Wednesday, June 17. He also quoted panelist Sheila MacDonald."Hickenlooper has put this (r…
President Trump, when he activated his re-election campaign after Memorial Day, was down five points to Joe Biden (May 27, 2020). Today, one month of campaigning later, he's down ten points and behind by 4 to 8 points in key battleground states (see ta…
If Andrew Romanoff wins the June 30 Colorado Democratic Senate primary, the assumptions concerning the race will change.Very likely the national political analysts who rate election outcomes would reexamine the "likely Democrat" label given the race in…