University of Denver
Josef Korbel School of International Studies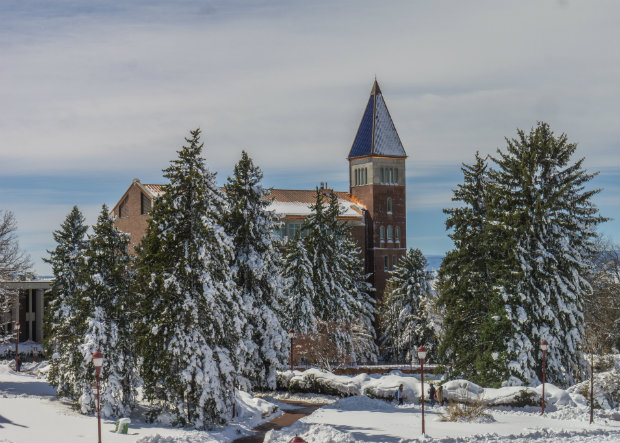 As one of the top-ranked schools for international relations and public policy, the Korbel School offers a hands-on approach to learning that seeks to contribute to a sustainable world—and today our mission is more important than ever.
We are taking on the great challenges of our time: making the global economy more equitable and inclusive, responding to new and emerging security threats, advancing human rights and social justice, combating climate change and promoting healthy democracy.
Degree Programs
MA in Conflict Resolution
MA in Global Finance, Trade and Economic Integration
MA in International Administration
MA in International Development
MA in Human Rights
MA in International Security
MA in International Studies
MA in International Intercultural Communications
Master of Public Policy
Certificate in Global Business and Corporate Social Responsibility
Certificate in Global Health Affairs
Certificate in Homeland Security
Certificate in Humanitarian Assistance
Certificate in Religion and International Affairs
University of Denver In The World
---
Job Openings
The Josef Korbel School of International Studies and the Douglas and Mary Scrivner Institute of Public Policy seek candidates with teaching and research interests that apply microeconomic perspectives and methods to contemporary public policy issues.
Category: Faculty/Scholar
The Josef Korbel School seeks candidates for two Assistant Professor positions: one in Peace and Security and a second in Democratic Governance.
Category: Faculty/Scholar
The Josef Korbel School seeks a scholar trained in any relevant discipline or interdisciplinary program, with a prominent research profile in environmental sustainability, broadly understood.
Category: Faculty/Scholar
Upcoming Events
No events have been posted by this school.
This school is not attending any APSIA events.
News
Watch Japanese and U.S. foreign policy experts discuss the new era in U.S.-Japan relations under the Biden and Suga administrations as they address the challenge of China and the goal to maintain a free and open Indo Pacific.Free and Open Indo-Pacific …
President Joe Biden addresses a joint session of Congress, as Vice President Kamala Harris (L) and House Speaker NancyPelosi look on, April 28, 2021 | Chip Somodevilla/Pool via APThe first 100 days of a new presidency is an historical standar…
Did Biden make the grade in the first 100 days? Hear nationally known professors rate President Joe Biden in a discussion led by University of Denver Chancellor Jeremy Haefner with professors Tom Cronin, Andrea Benjamin, Seth Masket and Floyd Ciruli.Th…
President Joe Biden addresses a joint session of Congress, as Vice President Kamala Harris (L) and House Speaker Nancy Pelosi look on, April 28, 2021 | Chip Somodevilla/Pool via APThe University of Denver panel of political scientists and experts …
Former President Trump made clear in actions and statements that he did not like Angela Merkel, chancellor of the Federal Republic. His public criticism began early in the 2015-16 campaign over his views of her poor handling of immigration. And, it con…
President Macron and Chancellor Merkel are leading their parties into elections with considerable uncertainty. Along with dealing with surging pandemics and lagging economies, Russia has been staging a military build-up near Ukraine, adding even more t…