University of Michigan
Gerald R. Ford School of Public Policy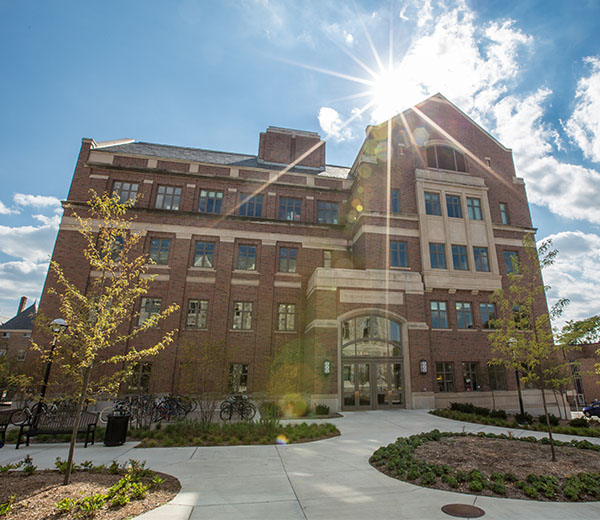 For students who are eager to lead–eager to find solutions–the Ford School offers a rigorous, interdisciplinary, applied professional education.
In 1914, we offered America's first public service degree program. More than 100 years later, we continue to be recognized as one of the most prominent public service training programs in the nation.
We are respected for the excellence of our faculty, our grounding in social science research and quantitative analysis, the real-world policy issues woven throughout our curriculum, and the careers of leadership and impact forged by our alumni.
Situated at one of America's great public universities, the Ford School is large enough to satisfy diverse intellectual and political interests, but small enough to offer a warm, collegial educational community.
Our faculty make game-changing discoveries, and contribute actionable policy solutions. Our alumni network is active, impressive, and growing. And through engagement in student organizations, internships, applied policy courses, and other activities, our students have an opportunity to make a real and lasting difference in the world.
In 1999 we took the name of the University of Michigan's favorite son, U.S. President Gerald R. Ford. We're proud to keep alive his legacy of integrity and service.
We welcome your interest in the Ford School.
Degree Programs
Master of Public Policy
Master of Public Administration
University of Michigan In The World
---
Job Openings
No jobs have been posted by this school.
Upcoming Events
No events have been posted by this school.
This school is not attending any APSIA events.
News
"It was a big, late-night conversation. We walked into the room with one view of the world, and we came out completely different, and totally for the better."
Yang's study is not only addressing a massive challenge in microfinance and international development, it's also providing rigorous empirical evidence of the importance of personal identification for credit market efficiency.
This July—a week after the Permanent Court of Arbitration (PCA) issued what John Ciorciari called "a sweeping repudiation of China's maritime claims in the South China Sea," Ciorciari wrote an op-ed for China-US Focus titled, "Reverberations of the South China Sea Decision."
The University of Michigan will launch a new partnership that enables MBA students from one of Latin America's top business schools to earn a master of public administration degree at the Ford School of Public Policy.