Arizona State University
Thunderbird School of Global Management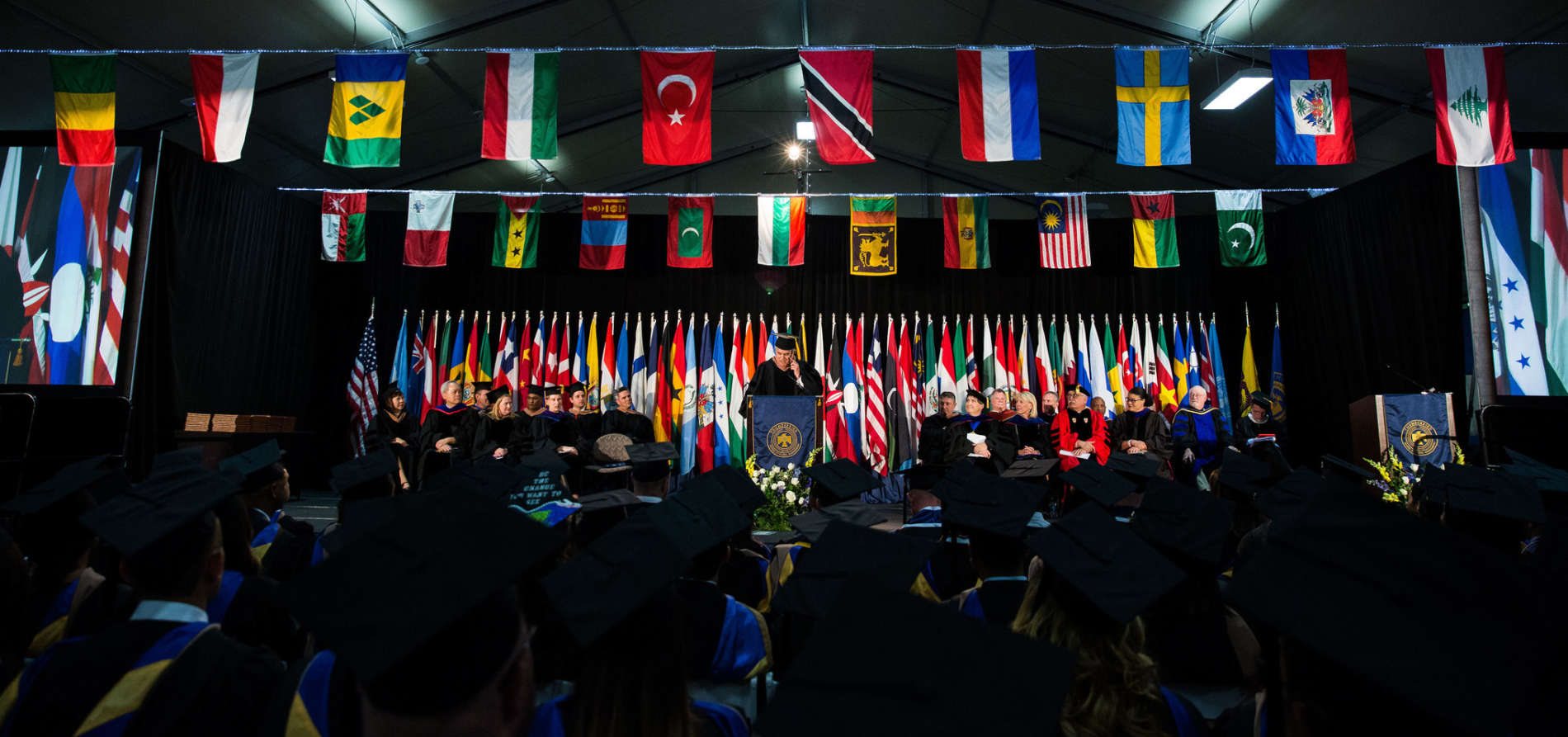 Since its inception in 1946, the Thunderbird School of Global Management has focused exclusively on educating leaders from around the world in the intricacies of international management. While other business schools scramble to add global curriculum and keep pace, Thunderbird remains firmly at the forefront. And, through its partnership with Arizona State University the School promises to grow even stronger. For those who seek an educational opportunity in an environment focused on global engagement, Thunderbird continues to deliver on its promise of creating global prosperity and global opportunity.
Degree Programs
Master of Global Management:
- MGM in Global Business
- MGM in Global Affairs
- MGM in Global Digital Transformation
- MGM in Global Entrepreneurship
- MGM in Public Policy
- MGM in Public Administration
- MGM in Nonprofit Leadership and Management
- MGM in Sustainable Tourism
- MGM in Global Legal Studies
- MGM in Sustainability Solutions
- MGM in Creative Industries and Design Thinking
- MGM in Digital Audience Strategy
- MGM in Global Development and Innovation
-MGM in Integrated Healthcare
- MGM in Global Healthcare Delivery
- Master of Arts in Global Affairs and Management
Executive Master of Global Management
Executive Master of Global Leadership & Strategy
Online Master of Applied Leadership & Management
---
Job Openings
No jobs have been posted by this school.
Upcoming Events
No events have been posted by this school.
This school is not attending any APSIA events.
News
No news has been posted by this school.