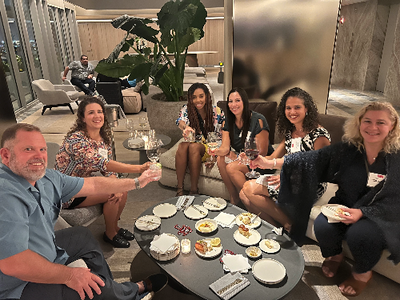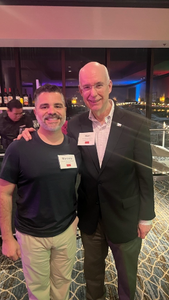 The Pardee School of Global Studies proudly acknowledges the recent engagement of its community members in two noteworthy events organized by BU Alumni and Friends.
At the Asian Alumni Forum, held in Shenzhen, China, from November 3–5, 2023, Lingzhuo Meng, Pardee '16 alum and accomplished actor, served as a panelist discussing Social Network Marketing. This dynamic event facilitated interdisciplinary discussions on critical issues facing Asian societies, fostering innovative solutions and connections.
Similarly, the Latin American Summit in Miami, which took place from November 10–12, 2023, highlighted the expertise of the Pardee community. Pardee alumni José Felipe Otero Muñoz (Pardee'95) VP, Latin America & Caribbean, 5G Americas, Mauricio Cordero (Pardee'09), CEO & Co-Founder, Bankaya, Marcelo Garcia Almaguer (Pardee'96), Co-Founder & Dean, Academia Politica Digital, Pardee student Zach Sherman (BA '24), Co-Founder of The Wonderfund, and Pardee Professor Jorge Heine played key roles as speakers. The summit explored the transformative impact of technology, data, and AI on Latin American industries.
Preceding the Latin American Summit, an alumni and Pardee community mix and mingle in Miami provided a platform for networking and collaboration. These events underscore the strength and diversity of the Pardee community, showcasing the valuable contributions of its members on a global stage.