International relations is a complex and competitive field, and undertaking postgraduate study is an essential step to unlocking professional success. Pursuing career goals is a key component of the Master in International Relations at IE University, which maximizes your chances of making an impact in governmental agencies, policy offices or international organizations. Carefully designed in partnership with the OECD, our practical teaching methodology and global connections provide cutting-edge insights into the world's most important international organizations. Immersed in a diverse and bustling environment, you will experience the day-to-day lives of policy representatives and supranational leaders.
Of course, learning isn't just confined to our campus. Studying international relations is most effective in international environments—so we ensure that immersive trips punctuate the academic journey. Between a week in Brussels to witness the EU and NATO first-hand, a visit to the OECD headquarters in Paris and an optional extra semester at one of our global partner universities, there are countless opportunities to experience the sector and make connections.
The Master in International Relations is a springboard for a professional career in global affairs, and our alumni are reaching incredible heights as a result.
You can find program graduates in the policy meetings of some of the top organizations in the world. Here are the stories of just a few.
Renyuan Ouyang: Intern at UNIDO ITPO Beijing
A dedicated student of global politics, Renyuan came to IE University with a Dual Master's in International Relations and Journalism already under his belt. Having carried out his previous studies in Australia, Renyuan enrolled in the program in 2019 with the goal of acquiring insights into European politics and the process of policy-making, specifically.
He gained his first professional professional opportunity in the world of international relations before the program even came to a close.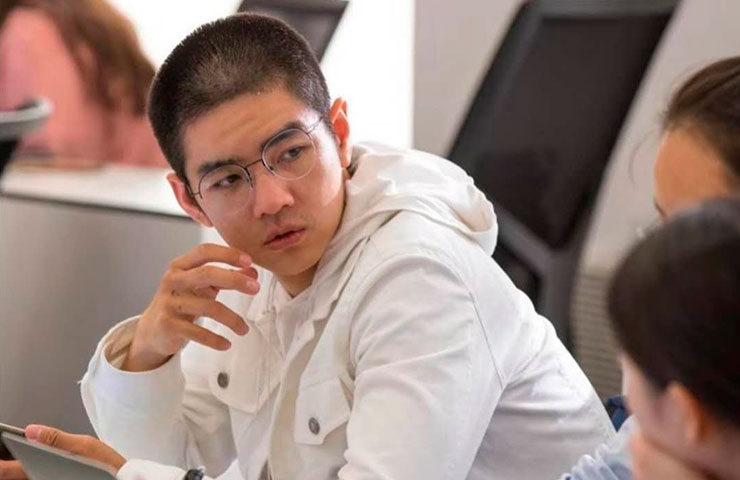 Combining his journalism competencies with his international relations knowledge, he completed his capstone project with the International Fact-Checking Network, enriching his studies with a wealth of connections and workplace experience.
Today, Renyuan is working with the United Nations Industrial Development Organization in Beijing. In his role in the Investment and Technology Promotion Office he takes care of project support and communications, contributing to the organization's overarching goal of establishing investment and technology agreements between developed and developing states. Aspiring to work as a media professional and use his experience to bridge the political gap between the east and the west, Renyuan's career in international relations promises to be one of long-term success.
Bélen Ramírez: Communications Associate at UN World Tourism Organisation
Bélen Ramírez also joined the Master in International Relations with a strong background in the discipline. Having already earned a Dual Bachelor's in International Relations with Translation and Interpretation, she was surprised to discover that the IE University course content was completely new to her. Taking full advantage of the program's offerings, Bélen seized every opportunity to visit important institutions and network with international policymakers.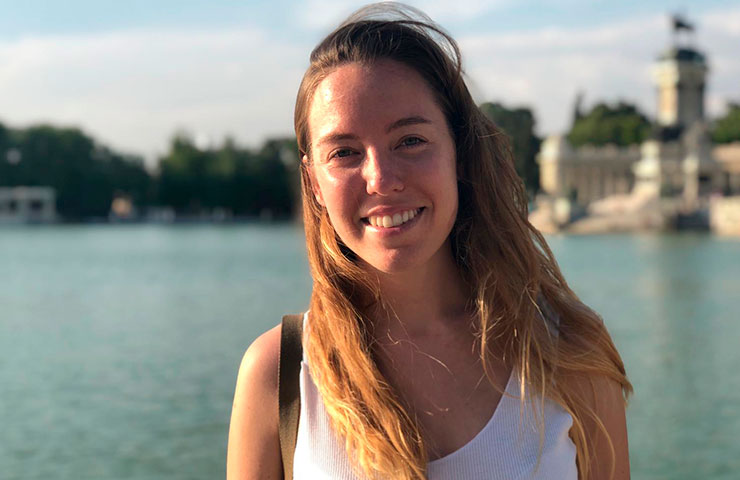 Now at the UN World Tourism Organization, Bélen's work is focused on promoting sustainable and accessible tourism globally.
She accredits the experience at IE University with giving her a prestigious education and, above all, the inspiration to aim as high as she possibly could in her professional career. Within the organization's fast-paced communications department, she manages public relations and engages daily with diverse teams, tourism sector leaders and members of national governments.
Christian de Felipe: Public Affairs Consultant at LLYC
Before joining IE University, Christian de Felipe earned his Bachelor's in Law from the University of Zaragoza. Soon realizing that his real passion was public policy and international affairs, the Master in International Relations was a clear choice. For Christian, it was crucial that his postgraduate program offered a multidisciplinary and holistic curriculum from a top faculty, an ideal fit for his varied academic background and broad career aspirations.
Inspired by what he learned from the program, Christian opted to do an additional exchange semester at Sciences Po, Paris upon finishing, adding yet another prestigious institution to his resume. He gained his first professional experience thanks to a collaboration with public affairs consulting firm Kreab, having worked at the organization for his capstone project at IE University. Impressed with his efforts, Kreab offered Christian a six-month internship in their public affairs department, which provided the necessary experience to further his international relations ambitions. Not long after, he landed a role as a consultant at global communications and public affairs firm LLYC, based in Madrid. The analytical and research skills Christian honed during the master's are being put to good use in his daily life. Typically, his work will involve policy briefings, political intelligence reporting, and meetings with public officials.
His 10-year goal is to lead a public affairs department at a technology company, specializing in legal and digital policy. For fellow alumni, his advice is straightforward: build a good network of contacts and use it!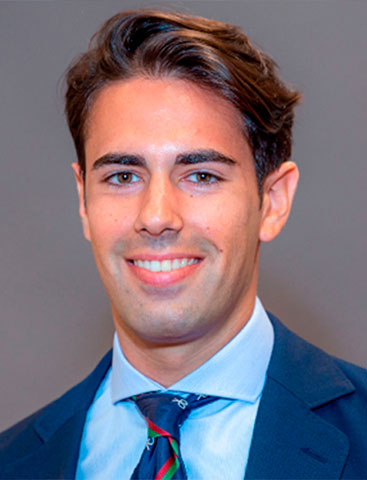 Our Talent and Careers Department is an invaluable resource for career success
Alumni from the Master in International Relations are excelling in their dream industries, and our Talent and Careers Department are always on hand to help them continue moving forward long after graduation.
Whether you need some personalized advice on your career trajectory or just a second pair of eyes on your CV, tailored advice sessions are available to all IE University alumni at any stage of their professional journey. Plus, with a network of over 65,000 alumni and hundreds of recruiters actively searching for talent, we're proud to be able to offer our students the very best networking events, opportunities and recruitment connections.